God continually has to remind us that this is His kingdom, not ours, and the He is the builder, we are just the tools in His hands. This year we are celebrating two 10 year anniversaries. The first was in June where we celebrated 10 years since Liz and I first moved here to Vienna. Yesterday we celebrate with our church their 10 year anniversary.
The text for the sermon was Psalm 127, "Unless the Lord builds the house, those who build it labor in vain." Our pastor, Brad Hunter shared story after story of how if God had not come through, then our church would have been a failure. Even the service itself was a reminder of that truth.
For months now, we had been planning on holding the service in a larger location. Our church has grown and we hold two services in our current building, but for this celebration we wanted the entire congregation to celebrate together along with any guests who were planning on coming. We had asked every larger church that we knew, as well as looked into renting theaters and the like, but could find nothing that could fit our budget and would be big enough to hold so many. Only one week before, did we finally find a place that was big enough and inexpensive enough for us to use.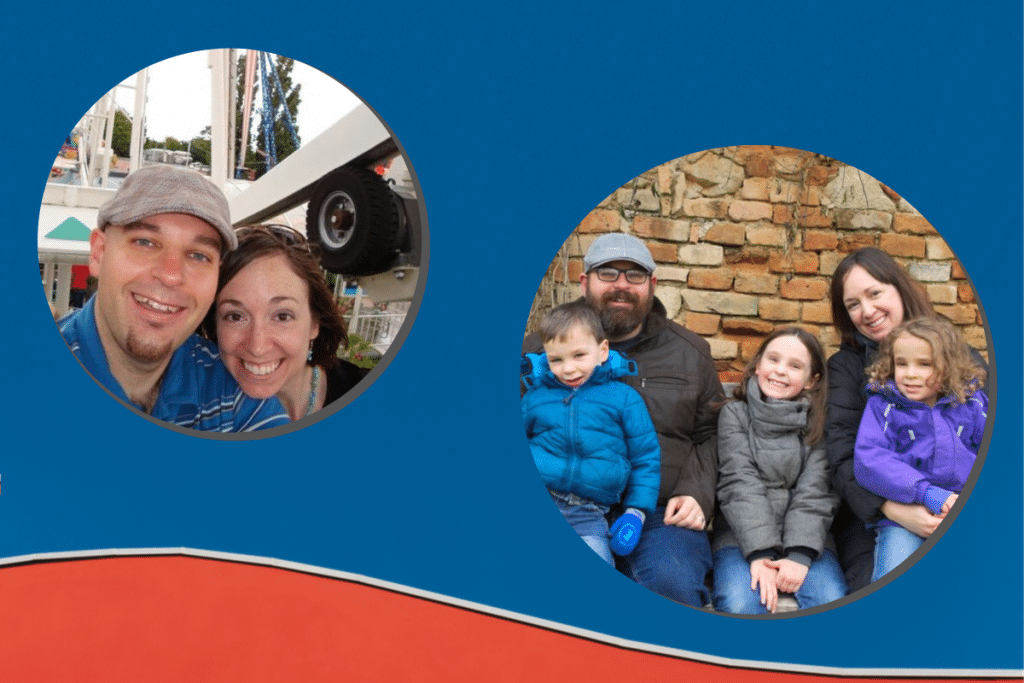 As we looked back in June on our ten years here in Vienna it was a good reminder that God has been with us in all that we have experienced and learned and that we could have done none of it without Him. In this time God has filled our quiver, all three of our children having been born here! He has also grown our team, allowing us to welcome seven teammates. Although He has also taught us how to say good bye too, as we have with four of those teammates.
Liz learned German not knowing a word before she came here. Matt's picked up a bit of Ukrainian and Farsi. We have learned how to be overseas house hunters, and how to do some minor repairs. We have learned how to shop Vienna style. Liz has learned how to drive a stick-shift, and we've both learned how to handle driving in mountains, snow, and even roundabouts.
We are still on the learning curve on getting a residence permits, and how complicated the process of renewal can be. We've learned a bit of what refugees have to face to get here and how hard it is for them to stay here.
As we look back on mile marker like these, it is a good thing for all of us to remember that if God does not build the house then we build in vain!