School here starts on the first full week of September so this year we started September 7th. It is a big year for two reasons. First, Evie has her first official day of elementary school. Second, both Evie and Naomi will be at a new school. Though both girls are excited about this, for Naomi it is also mixed with a bit of sadness.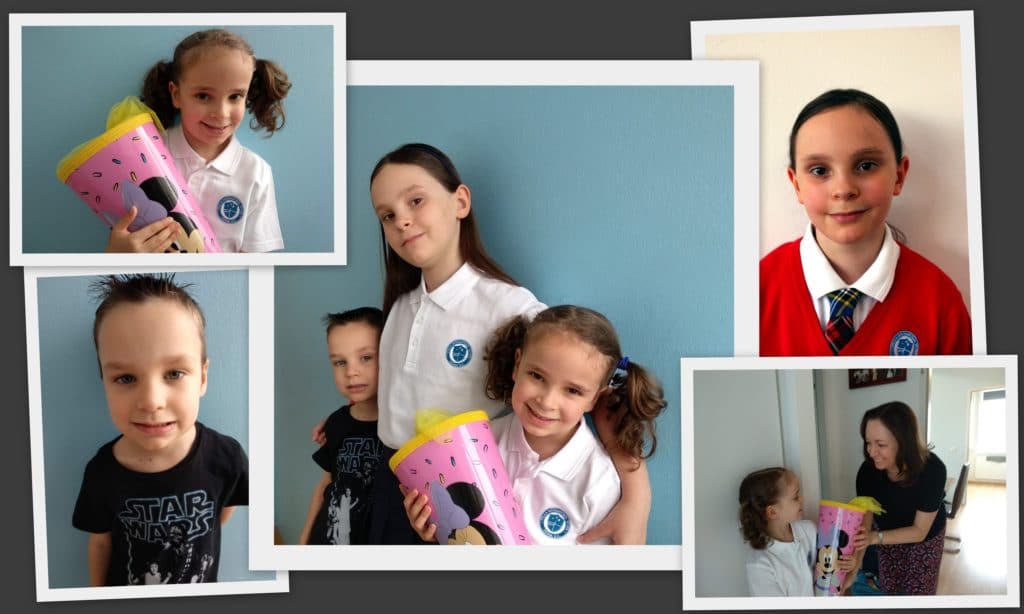 Here elementary school starts in first grade and they make a big deal about the first official day. The school day is usually only an hour and the purpose is really to meet the teacher and to celebrate the beginning of the student's school career. Both parents are usually there. The kids are all dressed up and most importantly they get their school cones. The cones that the receive are a cornucopia filled with school supplies, small presents, and candy. I'm not exactly sure why all of these gifts are in a cone, but they remind me of huge bouquets of flowers. We are very thankful that they were able to have the first day celebration despite the virus. But, masks had to be worn in the school halls and only one parent was allowed in the school. Still it was an exciting day and Evie enjoyed her classroom and her teacher and learning about her classroom mascot Filio, the fox (all elementary classes seem to have a mascot)
For Naomi, she left her old mascot, Leo the lion for her new mascot Erdi the erdmännchen (Meerkat). We had Naomi in one of the public schools, but we felt that this new school would be a better fit for our family, but we had concerns with how Naomi would handle the change. You see, for the first four years of elementary school the students stay with the same teacher and classmates. Naomi will be starting fourth grade with a completely different set of classmates and a brand new teacher. We feel confident that they will grow to love her, but I'm sure that you can imagine how it will be for her leaving behind her old class and starting afresh.
If that weren't enough there will be a lot of pressure on her to keep her grades up. This year decides whether or not Naomi will be allowed to take the academic track in school. Again, we feel confident that she can do this, yet this is still a lot of pressure to put on her. If you think about it, please keep her in your prayers this month. Pray that God would help Naomi to make new friends quickly and pray that she would draw close to Him as she faces a tremendous amount of stress for a nine-year-old.
So far, we are very pleased with the new school and both girls seem to be making friends and learning a lot. Please keep them and our family in your prayers as we continue to make this transition. Especially pray that God would use us to minister to the kids and the families that we get to know there.